The interview result depends on how well you prepare for the interview, and how you behave. The purpose of the interview is to show that your skills, knowledge and experience are best suited to the requirements of the position. During the interview, you must demonstrate knowledge of the job, the company and the industry to which it belongs, as well as the desire to work in this particular company.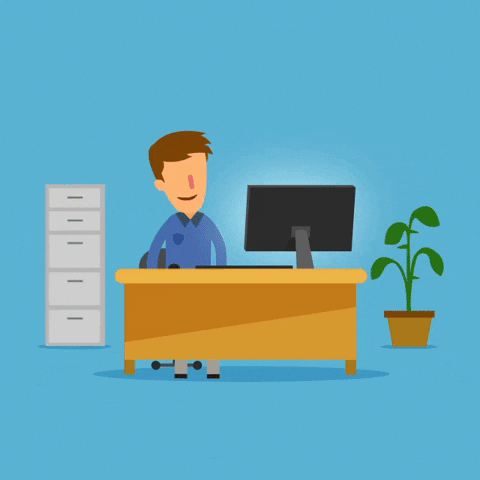 1. Research the organisation
It is necessary to research as much information as possible about the company where you are going for the interview and about the people with whom you are going to meet. Check out the organisations website, newspapers or social media for this information. You should also be looking for information on what the company offers in terms of its services or products.
Why is it important to do this research?
Shows that you are prepared

Shows excitement about the company

Allows you to understand the company and their culture

Allows you to prepare questions
2. Prepare the possible questions - and their answers
When you check the job description it should give you an idea about what kind of questions could be asked about your abilities and experience. Interviewers will ask questions about you to gain insights into your personality and to determine whether you are a fit for both the job and the copmany. List the possible questions and make a note of what your answers would be. The more you prepare, the more confident you will feel during a job interview.
3. Think of the question YOU would like to ask
Asking some thoughtful questions at the end of your interview is a simple way to show your enthusiasm for the job. Having a list of questions to ask an interviewer makes you look interested and engaged - all qualities that the employer will be looking for. This is also a great opportunity to determine if you would be happy working for this employer, and whether your goals are aligned with theirs.
4. Figure out what to wear
Before the interview, consider how you will be dressed. Knowing what to wear to an interview gives you the opportunity to present your best self to a prospective employer. Part of that presentation is dressing appropriately for the position you are applying for.
5. Plan the route
Being late for the interview can seriously hamper your chance of getting the job and will not make a good starting impression on your potential employer. Make sure you know where you are going and how long it takes to get there. Take into consideration traffic and leave the house well in advance.
6. Practice job interviews
It is a good idea to do at least one mock interview before the real thing. Reviewing common interview questions is a great tool for preparing for an interview. This will help you to feel confident and comfortable during your real interview.
7. Convey confidence and in what you are saying and doing
Pay attention on how you are presenting yourself with your body language and your tone of voice. This will ensure that you are coming across confident and prepared for the role.
Every interview is different and in some cases these steps can be condensed. The most important thing is that you are able to walk into that interview as calm and confident as possible, ready to show the best version of yourself.
Good luck with your current and future interviews!